Technology Fair at Joven Club Central
Author:
Abel Rojas Barallobre
This Friday, February 24, the Youth Club "Central Computer" hosted a technology fair dedicated to the celebration of the Communications Worker's Day.
Pioneers, young people and all those who love technology and its innovations gathered at the Youth Club and enjoyed workshops, computer tool exhibitions, educational robotics and magic cube projects.
Undoubtedly an opportunity to learn about science, computing and the wide world of the internet and social media; topics of great importance, as well as to have the necessary tools and knowledge to properly use and enrich us as human beings.
Photo: Abel Rojas Barallobre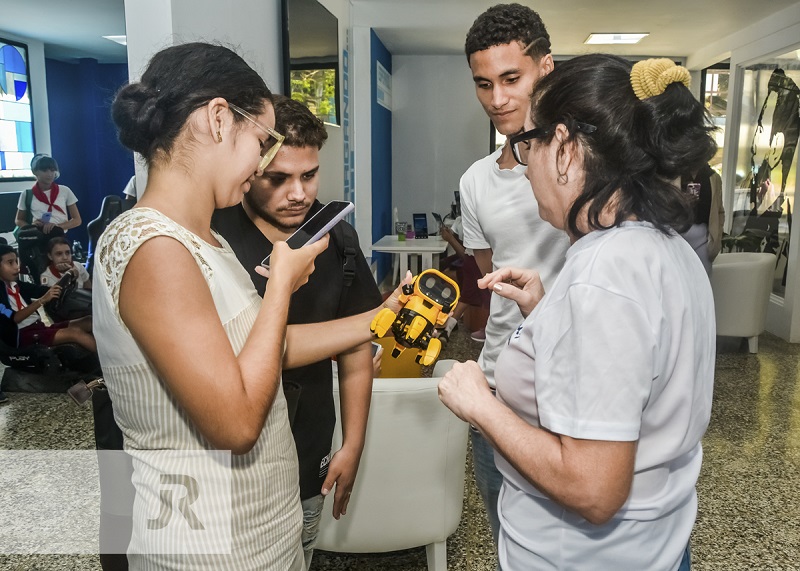 Photo: Abel Rojas Barallobre
Photo: Abel Rojas Barallobre
Photo: Abel Rojas Barallobre
Photo: Abel Rojas Barallobre
Photo: Abel Rojas Barallobre
Photo: Abel Rojas Barallobre
Photo: Abel Rojas Barallobre
Photos: Abel Rojas Barallobre
Photo: Abel Rojas Barallobre
Photo: Abel Rojas Barallobre
Photos: Abel Rojas Barallobre
Photos: Abel Rojas Barallobre
Photo: Abel Rojas Barallobre
Photo: Abel Rojas Barallobre
Source: Juventud Rebelde