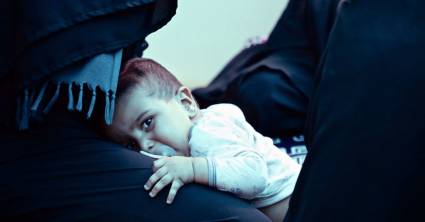 A refugee mother and child in a camp in Syria.
Author:
UN
China on Monday demanded that the United States lift all of its unilateral sanctions against Syria to avoid a humanitarian catastrophe following the previous Monday's disastrous earthquakes.
The Ministry of Foreign Affairs considered it necessary to stop all punitive measures, instead of arranging a political theater from the temporary easing approved the other day.
He condemned the negative impact of years of US military intervention and sanctions on the Arab nation, especially the damage done to the economy and the lives of the population.
He also emphasized that such a position made it difficult to rescue in the first 72 hours after the first earthquake and further aggravated the tragedy caused by a natural phenomenon.
"We urge the United States to abandon geopolitical calculations, immediately lift all illegal sanctions against Syria and stop creating humanitarian disasters," the Chinese Foreign Ministry added.
Source: Juventud Rebelde